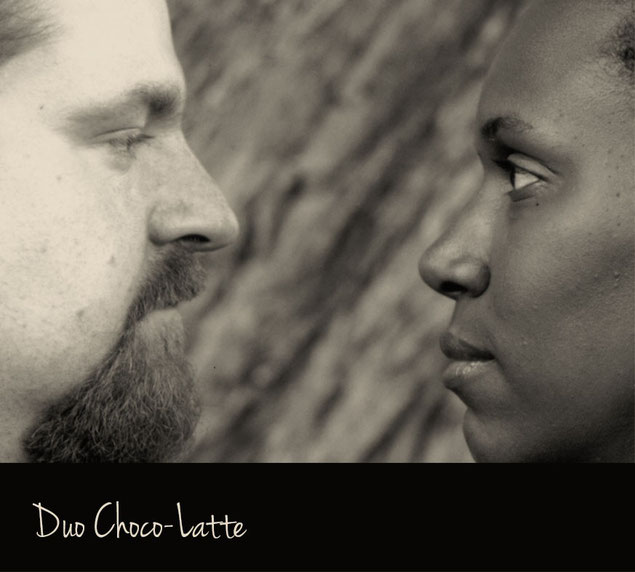 Under the motto: ..."cause life just doesn´t work without music", the duo "Choco-latte" has been performing on stages throughout Germany, Austria and Switzerland, France and Spain over fiftieen years. From 2009 to 2012 they performed repeatedly at the Eclait D`email Jazz Festival in Limoges France, and has performed at numerous Jazz and Blues Festivals throughout Germany.
Singer/Songwriter Felicia Peters (originally from Toledo, Ohio- U.S.A) began her career playing viola at the age of nine. She broadened her horizons througout the years, singing and writing songs with many musicans and eventually recording in numerous music studios from Munich to Berlin. In 2000, she was introduced to her guitar/bass player Marcus Klinger.
Marcus brought over 15 years of stage experience to the venue. With his very versitile accoustic style and delicate vocal abilities, he proved to be a valuable asset to Felicia and the duo has been inseparable ever since.    
From Jazz to Reggae, Blues to Gospel and Soul to Rock, the rich, radient voice of Felicia Peters has moved audiences troughout Europe... Combining her rythmic percussion with the dynamic guitar playing  and intensivelly melodic singing stlye of her partner, the duo is in perfect sync with one another.
Performing songs from Nina Simone, Etta James, Frank Sinatra. B.B king, and Eric Clapton, along with original gospel and soul compositions as well as Rock and Oldies from Little Richard to CCR, the duo lives up to their description: "melodic charm at its best"!
The duo is a perfect entertainment solution for all events from small private birthday parties to large weddings and major business events.
Mp3 demos will be made available per email upon request.