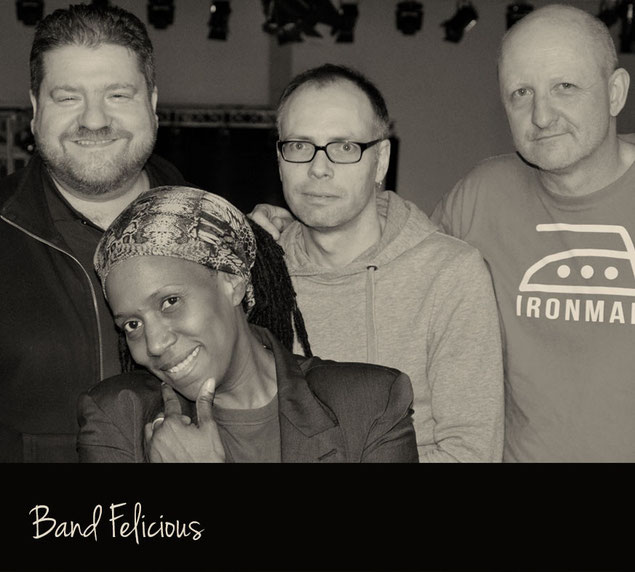 "Happy + Delicious = Felicious"
With this statement Felicia Peters and her first band has been entertaining audiences throughout Europe for more than 15 years.
With a combination of classic cover songs from their favorite artists (including Lenny Kravitz, Tracy Chapmann, Tina Turner, Green Day... to name a few) to performing her own compositions, many musical styles and generes become intertwinded so allowing listeners young and old the opportunity to experience the essence of what true music really is: Harmony within... represented through various instruments, characters and elements of living. The sometimes delicate, sometimes abrasive but almost always emotionally electrifying vocal display from the singer carries the band and allows the musicans to use their talents, injecting each song with a differnt dose of energetic substance...
"cause life just doesn´t work without music"